2023 February High Performance Product Recommendation-Sliding Bearing E93 Bushing from Epen
Resource from: CBCC
Likes:39
Feb 07,2023
We are pleased to recommend 2023 Feb high perpormance product E93 Bushing sliding bearing from Epen Bearing Co.,Ltd, which is one of Senior premium members of www.bearing.com.cn for more than 8 years. Epen has been known for its high-quality service, reputation and efficient response ability, and will be your most reliable and trustable high-quality supplier.

Today, we will introduce the main product of EPEN Sliding Bearing: E93 Bushing which has quality assurance and get a lot of praise from European and American customers.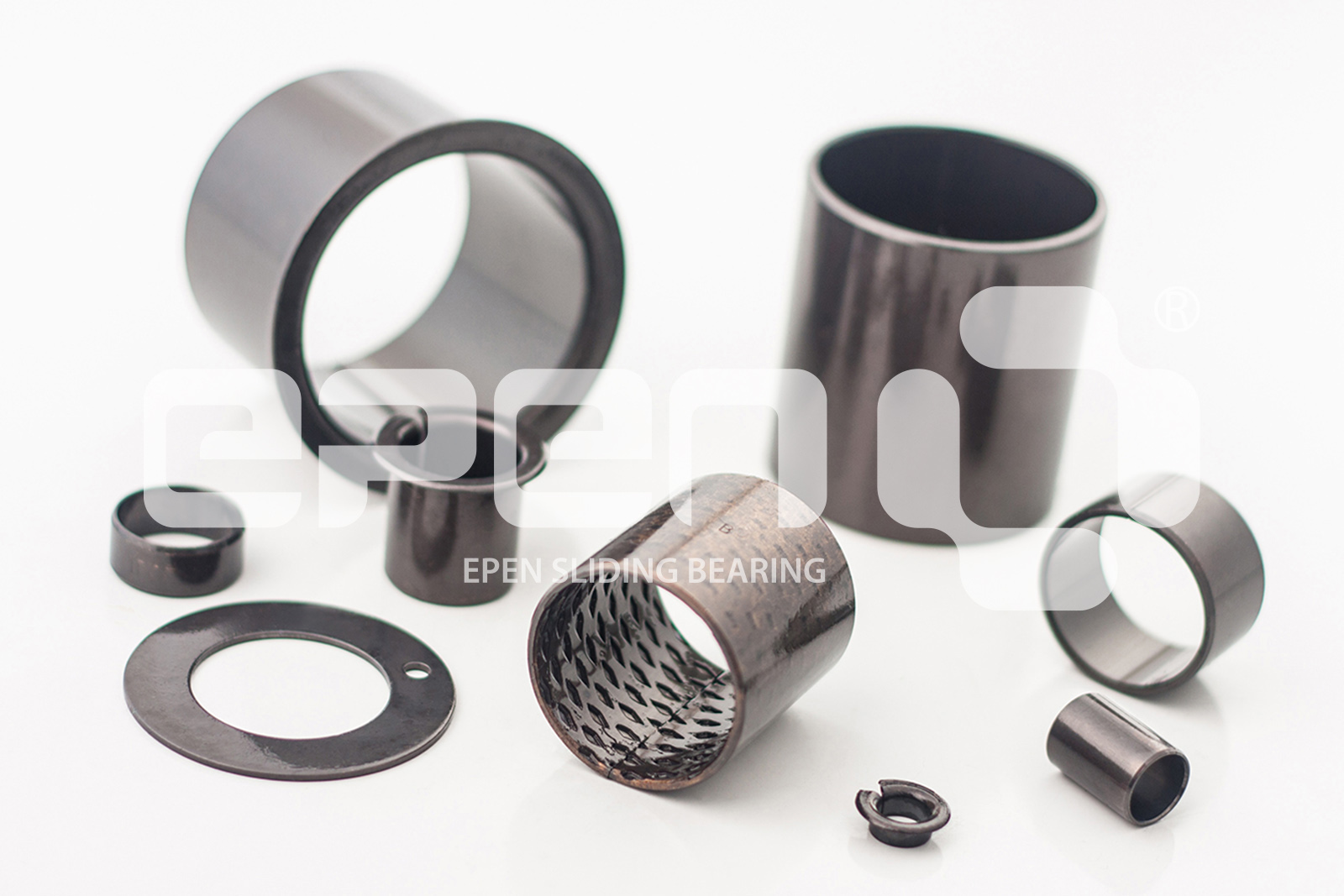 E93 is a high-density special copper bearing alloy as a matrix material CuSn rolled into having a carrying capacity, good wear resistance characteristics. Based on the good performance of copper easy processing and advanced tooling, E93 bearing surface of the strip can be processed to adapt to a variety of working conditions of oil pockets (standard products for the diamond oil hole), tank, so that the bearing can be stored in use a lot of grease, oil film at the beginning of work, to reduce the coefficient of friction, the work to extend the refueling interval period, effectively improve the bearing life. Compared with the traditional copper sleeve.
E93 Chemical Composition
E93 Oil Indentations/Holes
E93 Material Characteristics
E93 Bearings Size
Epen constantly study the latest technology & materials and research & development of the new products
Jiashan Epen Bearing Co.Ltd. is a professional manufacturer of plain bearings and wear plates, and has grown rapidly to a point where now all types of plain bearings can be supplied. Standard catalogue sizes, special sizes and designs can be produced at competitive prices and to a high quality standard. Jiashan Epen Bearing Co.Ltd. Serves both the domestic and international markets. The Jiashan Epen Bearing Company intend to stay at the forfront of this market.
The self-lubricating bearings supplied by Jiashan Epen Bearing Co.Ltd. are maintenance free and are ideally suitable to oscillatory motion, linear motion, difficult working environments, high temperature applications, etc.
Address:No. 161 ChengGong Road, HuiMin Street, Jiashan, Jiaxing City, Zhejiang Province, China
Call us:
Tel: +86-573-8482 4388
Fax: +86-573-8482 4386
Mail us:epen@cnepen.cn
Website: www.cnepen.com
(CBCC)
【CBCC News Statement】
1.The news above mentioned with detailed source are from internet.We are trying our best to assure they are accurate ,timely and safe so as to let bearing users and sellers read more related info.However, it doesn't mean we agree with any point of view referred in above contents and we are not responsible for the authenticity. If you want to publish the news,please note the source and you will be legally responsible for the news published.
2.All news edited and translated by us are specially noted the source"CBCC".
3.For investors,please be cautious for all news.We don't bear any damage brought by late and inaccurate news.
4.If the news we published involves copyright of yours,just let us know.

Add to My Favorites
BRIEF INTRODUCTION

Cnbearing is the No.1 bearing inquiry system and information service in China, dedicated to helping all bearing users and sellers throughout the world.

Cnbearing is supported by China National Bearing Industry Association, whose operation online is charged by China Bearing Unisun Tech. Co., Ltd.

China Bearing Unisun Tech. Co., Ltd owns all the rights. Since 2000, over 3,000 companies have been registered and enjoyed the company' s complete skillful service, which ranking many aspects in bearing industry at home and abroad with the most authority practical devices in China.